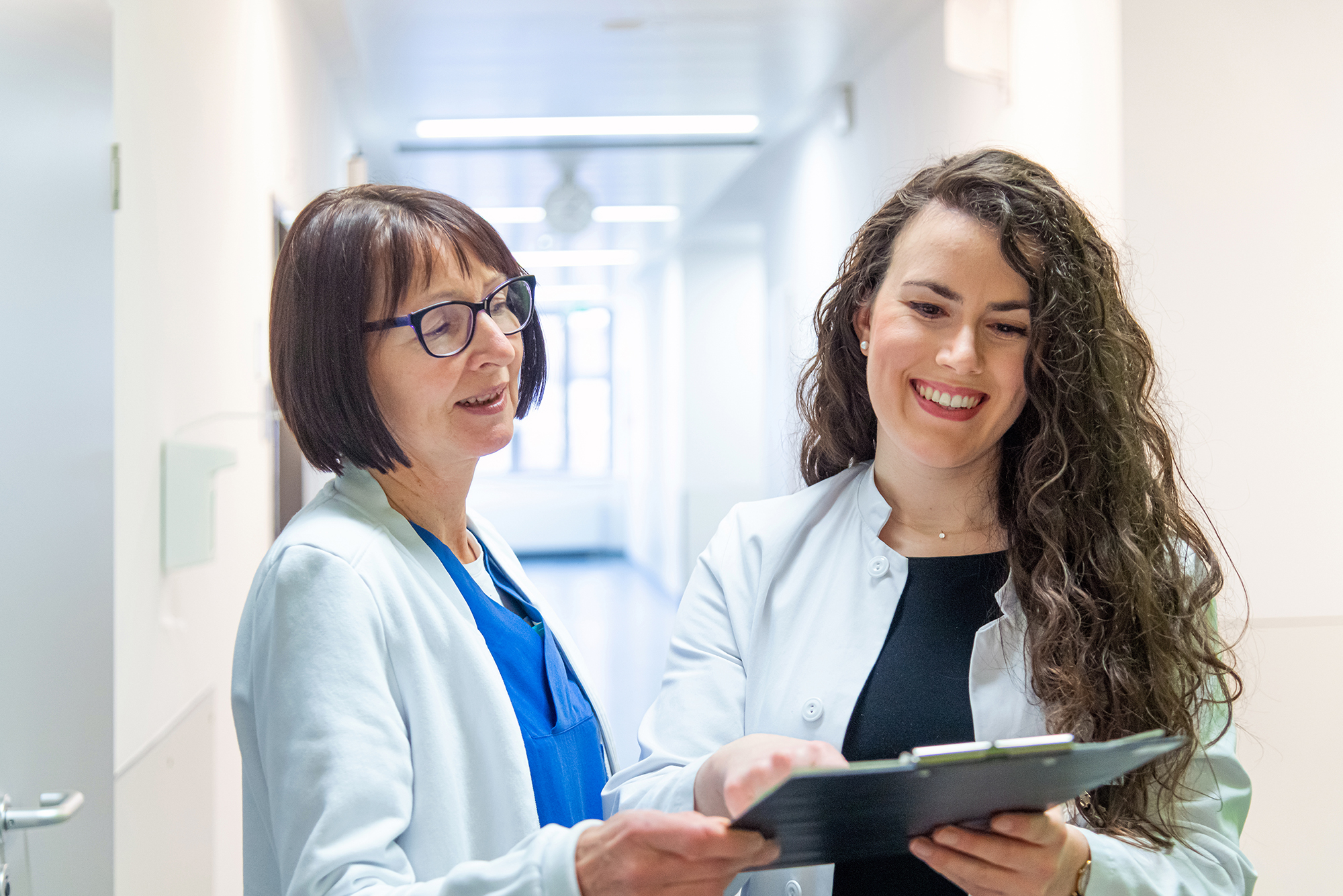 Advisory Centre for particle therapy
The number of particle therapy facilities continues to increase worldwide. In Germany, there are now five facilities for particle therapy with various emphases and technical conditions. The popularity of this method is thus progressing significantly, which in turn increases the availability of tumour disease treatment during infancy. To date, only a few experts are knowledgeable about the appropriate indications and necessary equipment for this kind of treatment. Therefore, the central expert's opinion and Advisory Centre for Particle Therapy in all GPOH studies remain important, particularly for solid tumours. Since February 2012, this activity is located at the Advisory Centre for Particle Therapy in the Paediatric Oncology Unit of the WPE, which is headed and implemented by Prof. Dr. med. Beate Timmermann and funded by the German Children's Cancer Foundation.
In cooperation with the GPOH studies, the central Registry of Radiogenic Long-Term Side Effects in Children (RiSK) as well as professional associations: DEGRO and GPOH, indications and uniform standards should be defined for proton therapy. This enables a medium term implementation of proton therapy concepts in the relevant study protocols or guidelines. Consultation is available for patients, parents and colleagues. The aim is to pave the way for proton therapy in the appropriate cases or to support a request for reimbursement. For children in which proton therapy is unsuitable or unavailable, intensive counseling in regard to alternative methods is also offered to parents and colleagues.
For consultation or an opinion of your patients, please do not hesitate to contact our Case Management. Here you can receive information about which medical records are required for an opinion. Your request will be passed on to our advisory physicians. Our Case Management is also happy to directly connect you with the proper contact person.
Contact us
The case management of WPE will assist you with questions you may have.
---
---