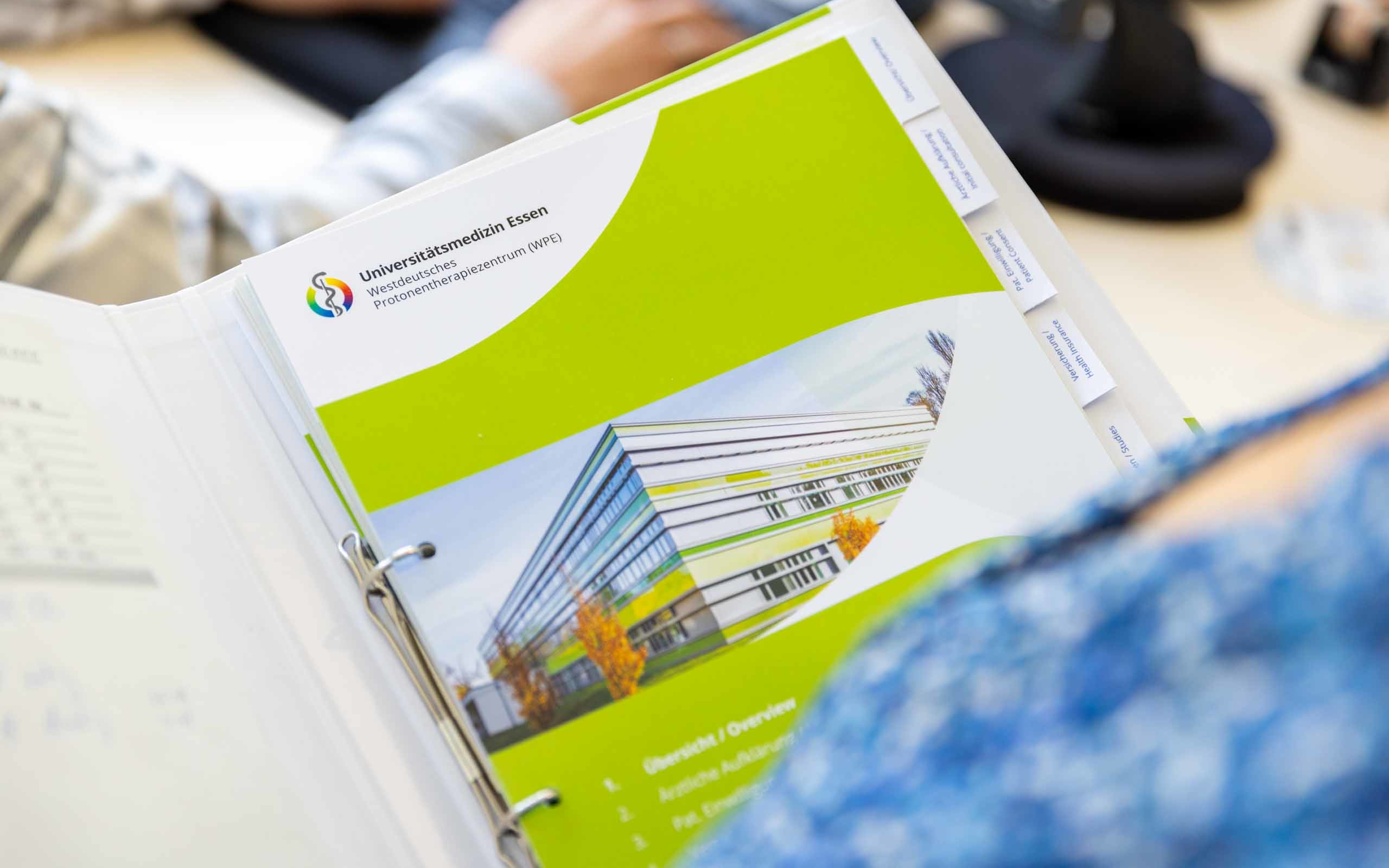 Our Case Management clarifies the assumption of the costs of proton therapy together with you parallel to the determination of the suitability of therapy and when you decide in favour of an initial presentation at the WPE. In this way, the therapy can be performed as soon as possible.
Assumption of costs for proton therapy for EU patients
For patients from EU member states the principles of the free choice of doctors apply, with the possibility of deciding in favour of therapy in Germany with the costs reimbursed by your health insurance. Accordingly, a patient from an EU member state can fundamentally claim the reimbursement of costs for proton irradiation therapy in Germany.
This also applies for patients residing in other EU countries who travel to Germany for the purpose of therapy. For the processing of the therapy, a formalised billing procedure exists between the foreign and the respective German health insurance.
For this, an E 112 / S2 form must be requested from your health insurance company, which we need in the original together with a copy of your passport. In advance, please contact our Case Management so that the correct document can be requested with the correct wording.
The foreign insurance system can impose certain formal obligations upon the patient. For these questions please contact your health insurance. In the event that your health insurance is not affiliated with the S2/E112 billing process, an advance payment will be calculated on the basis of the estimated costs, which the patient must pay before the beginning of therapy.
Direct payers
If you are not insured by a statutory health insurance in the EU or your health insurance is not affiliated with the S2/E112 billing process, you must bear the costs yourself. You will receive an estimate of the costs in advance and must remit the calculated amount before arriving. Further information is available from our Case Management.
Information for Norwegian patients
An agreement exists with the Norwegian health organisation which simplifies access. Please ask us about this.
Contact us
The case management of WPE will assist you with questions you may have.
---
---