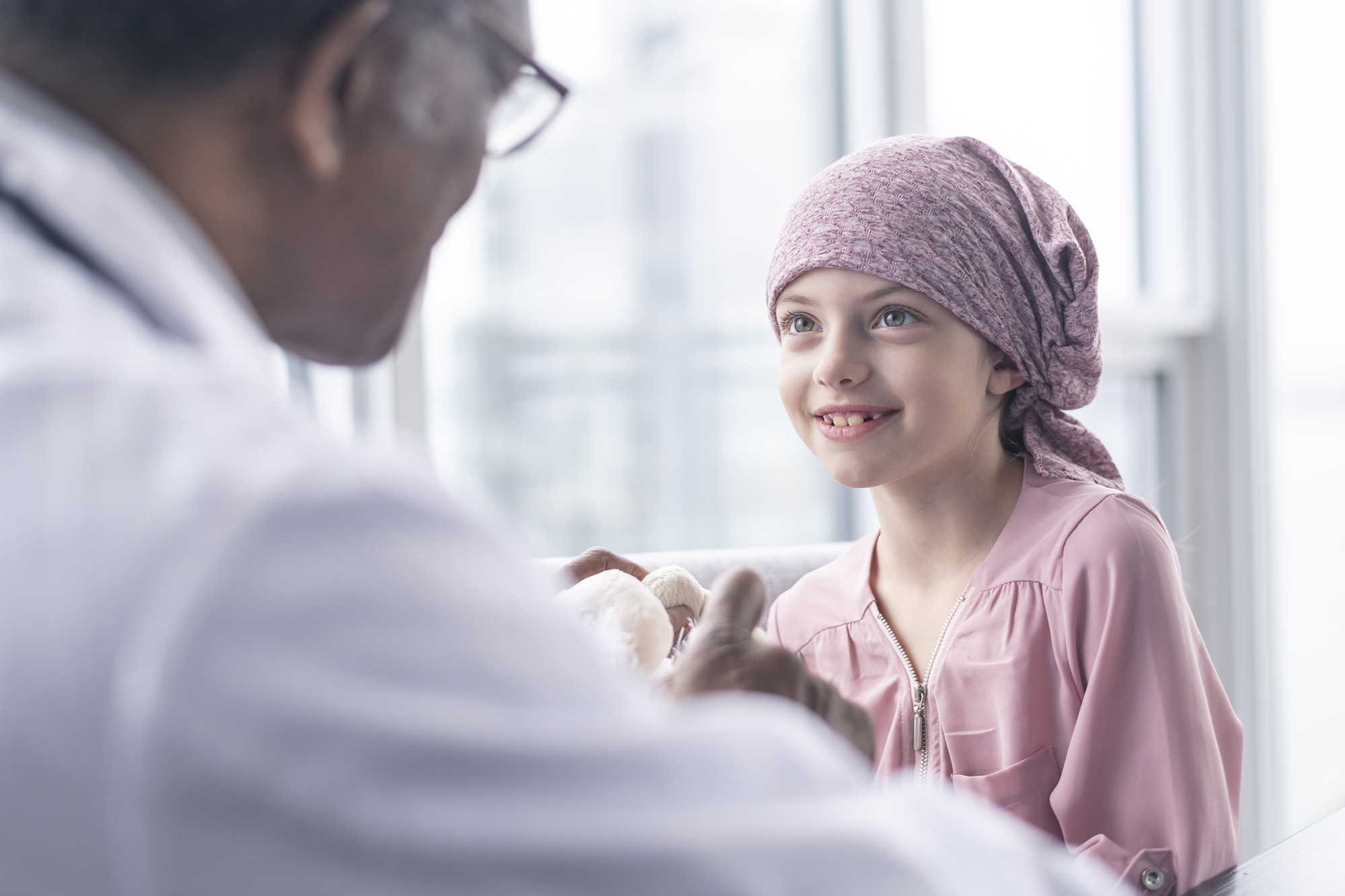 Proton therapy for childhood tumours
Radiation therapy is usually an important component in the therapy concept for the long-term healing of children with cancer. This is because it offers patients a chance where the limits of surgical options have been reached.
Currently, radiotherapy is used for almost half of all solid tumors in children. Cure rates can be very high, depending on the type of tumor. But there are also risks: Because children's tissue is still growing and developing, there is also a risk of radiation-related side effects and second tumors occurring later. Reducing chronic late effects is therefore all the more important, and is one of the most important therapeutic goals alongside tumor healing – so that children who have had cancer can continue to enjoy the highest possible quality of life after their illness.
Proton treatment in children: Gentle treatment due to precise control
Proton treatment is a promising therapeutic instrument, especially when children are suffering from cancer. This is because the physical properties of protons allow their effect to be limited to the surroundings and well controlled.
With proton therapy, the child's healthy tissue can be spared as far as possible, which can reduce the risks of negative therapy consequences and secondary tumors. And the proton treatment itself is usually well tolerated and sometimes enables the child to lead an almost normal everyday life. The focus of proton therapy is always on an intensity that is as gentle as possible for the young patients, but at the same time as intensive as necessary.
High expertise in the treatment of tumors in children
Proton treatment of children with cancer is a special focus at the WPE's radiation center. Due to referrals from all over Germany, Europe and beyond, we treat about 300 children aged up to 18 years annually, more than half of whom are under the age of 7. Measured against the relatively low incidence of childhood tumors, this is a high proportion by European standards.
However, even though the incidence of childhood cancers is relatively low, they can take many forms. Therefore, over the years, we at WPE have built up expertise in the field of radiation therapy in children

Contact us
The case management of WPE will assist you with questions you may have.
---
---
Proton therapy at the WPE Radiation Therapy Center: Indications

Radiation therapy with protons in children is performed at WPE as so-called definitive radiation therapy or as adjuvant radiation therapy.
Definitive radiotherapy means that the patient's tumor treatment consists exclusively of radiotherapy. This is usually the case when surgical removal of the tumor tissue is not possible, for example due to a complicated location of the tumor.
Adjuvant radiation treatment, on the other hand, means that radiation therapy is applied in addition, for example after surgical tumor removal.
At the WPE Radiation Center, we primarily treat brain tumors and sarcomas in the area of the skull base or head/neck, the spine and the pelvis. We also have great expertise in the irradiation of the entire central nervous system including the craniospinal axis – i.e. the entire head and spinal canal (spine). In addition, the radiotherapeutic treatment of very rare tumors, such as ependymomas, medulloblastomas, AT/RT or neuroblastomas, takes place comparatively frequently at our center.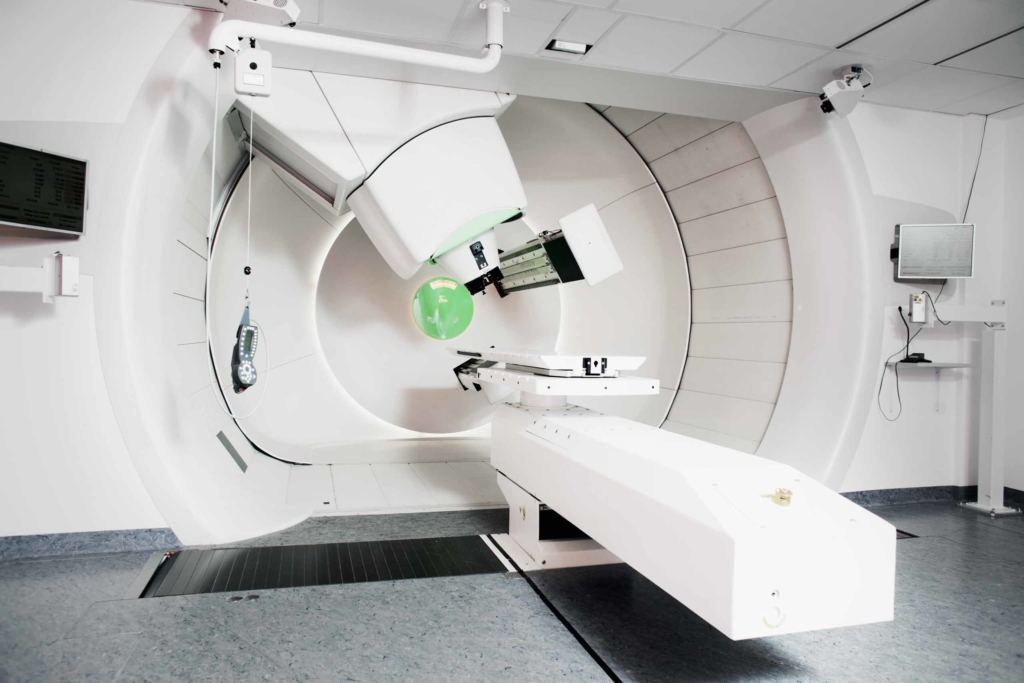 Treatable childhood tumors at the WPE:
Tumors of the central nervous system:
Ependymomas
Medulloblastomas
Gliomas (WHO grade I-IV)
Atypical teratoid/rhabdoid tumors (AT/RT)
Craniopharyngeomas
Germ cell tumors
Other
Sarcomas:
Rhabdomyosarcomas
Malignant rhabdoid tumors
Ewing sarcomas/primitive neuroectodermal tumors (PNET)
Chordomas/Chondrosarcomas
ENT tumors:
Paranasal sinuses/nasopharyngeal carcinomas
Lymphomas:
Non-Hodgkin's Lymphoma
Hodgkin's Lymphoma
(peripheral) nerve tumors:
Eye tumors:
*other indications are also treated.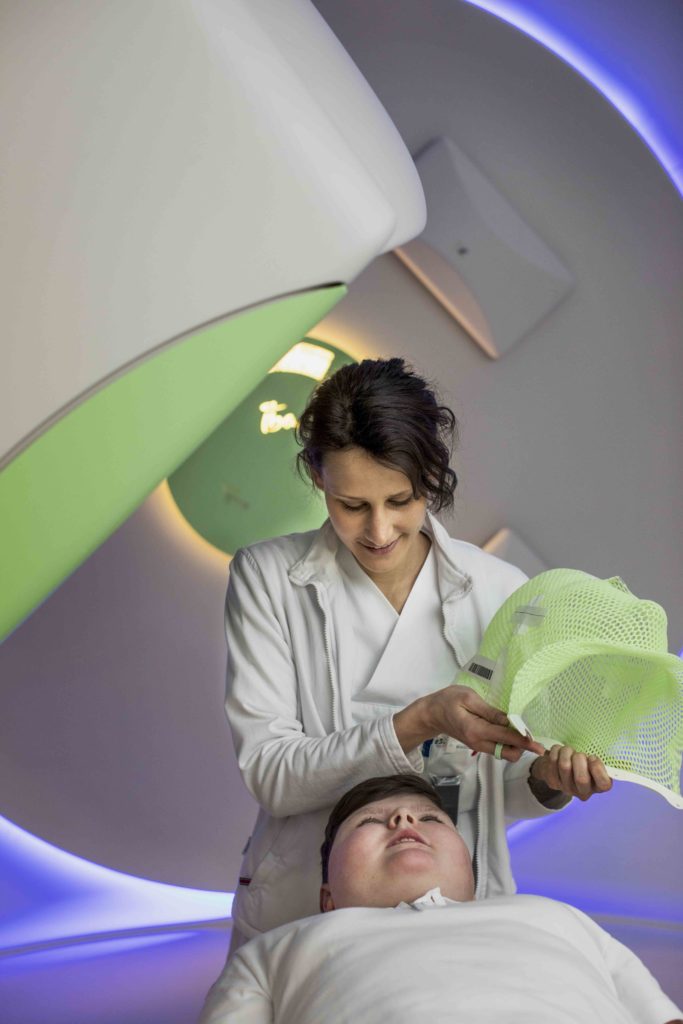 Proton therapy procedure: initial presentation and frequency of irradiation
Radiation therapy of children requires a lot of attention and care. During the initial presentation, our therapeutic team therefore discusses the entire procedure with you and your child – including the opportunities and risks.
On the second day of the initial presentation, we make any necessary positioning devices, such as masks or vacuum cushions, and take CT/MRI scans, which provide the basis for further planning. After a planning phase of about 10 days, during which our physicians and medical physicists prepare a therapy plan tailored to your child, the therapy finally begins.
As with adults, proton therapy for children usually takes place five times a week – over a period of about four to seven weeks. You will always receive the respective appointments from our outpatient team. At least once a week, there is also a consultation with a radiation therapist. At this time, the nursing outpatient clinic also determines and documents the vital signs. If you would like to have further discussions, you can arrange these with doctors or nurses at any time. Please do not hesitate to contact us.
Treatment under anesthesia: supportive treatment for the youngest children
During radiation therapy, it is very important that the patients being treated lie very still – this also applies to child patients. Young children, however, especially those up to the age of five, often find it difficult to lie still. They often do not yet fully understand the reason for and the risks of treatment. In addition, there is curiosity and a constant urge to discover. For a promising proton treatment, it is therefore often necessary that planning and therapy take place under sedation – similar to a MRI examination at the same age.
At the WPE Radiation Therapy Center, only anesthesiologists experienced in pediatric treatment perform sedation. Intubation and ventilation are usually not necessary, so that the child can breathe spontaneously.
In almost all cases of pediatric radiation therapy, an optimal sedation environment requires time, patience and empathy to get the child to cooperate and to prepare him or her positively for the situation. To do this in the best possible way, our therapeutic team works closely together – using knowledge and experience to make radiation therapy as comfortable as possible for the child and family
Psychosocial care: A preparation for radiation treatment
At the WPE radiation center, children can take part in discussions and playful therapeutic activities together with their parents. Specially trained pedagogical and psychological specialists help to encourage the children to participate – with the aim of taking away the children's fear of the treatment procedure, preparing them for the proton treatment in an age-appropriate way and strengthening the family as a whole. Within these discussions, it can also be clarified what could make the daily sessions easier for the child – for example, their own music or cuddly toys.
In recent years, various projects have also been set up by different professional groups in the WPE, which are intended to lead to further relaxation.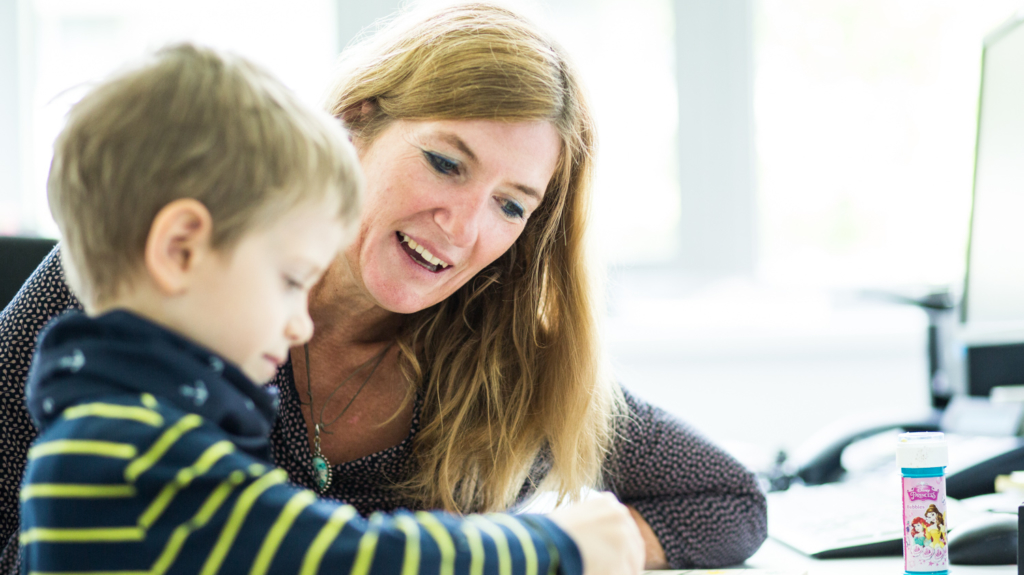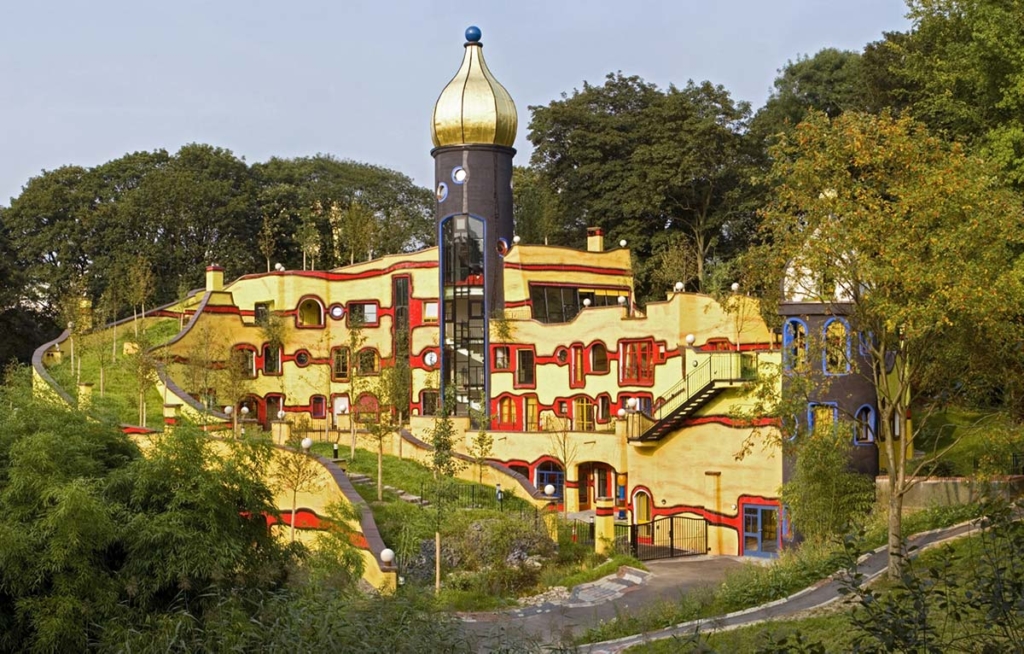 Stay in Essen
There are various options for accommodation in Essen. For families, the Elternhaus der Essener Elterninitiative zur Unterstützung krebskranker Kinder e.V. and the Ronald McDonald House are ideal. Both are located in the immediate vicinity of the WPE and can be easily reached on foot.
But there are further accommodation options within the city. Such as furnished apartments and hotels.
Our case management will gladly assist you in your search and arrange this for you on site.
Studies at WPE
In Germany, treatment of children with cancer is usually carried out within the framework of special national or international study and treatment protocols, for example those of the German Society for Pediatric Oncology and Hematology (GPOH). In these protocols, experts from various disciplines define treatment concepts for individual indications. Radiation therapy is also anchored in these protocols as a fixed therapy component, which ensures comprehensive treatment across all diagnoses according to the current gold standard.
Most study groups also include a network of radiotherapy experts who are available for individual consultations. Furthermore, this network is committed to ensuring a uniformly high quality of radiotherapy – wherever it takes place locally.
The treatment of children in the WPE is predominantly carried out according to these therapy concepts, which have already been established by the treating home hospital. The framework contained therein, such as the start of radiation therapy or the radiation dose, are adopted and adhered to by the WPE. Studies or therapy concepts from abroad can also be taken into account. Our physicians usually coordinate directly with the treating physicians in the home hospital in advance.
The WPE also conducts its own studies, such as the analysis of the health-related quality of life of children with brain and skull base tumors.
Our study team
Meet our study team and learn more about studies conducted at WPE