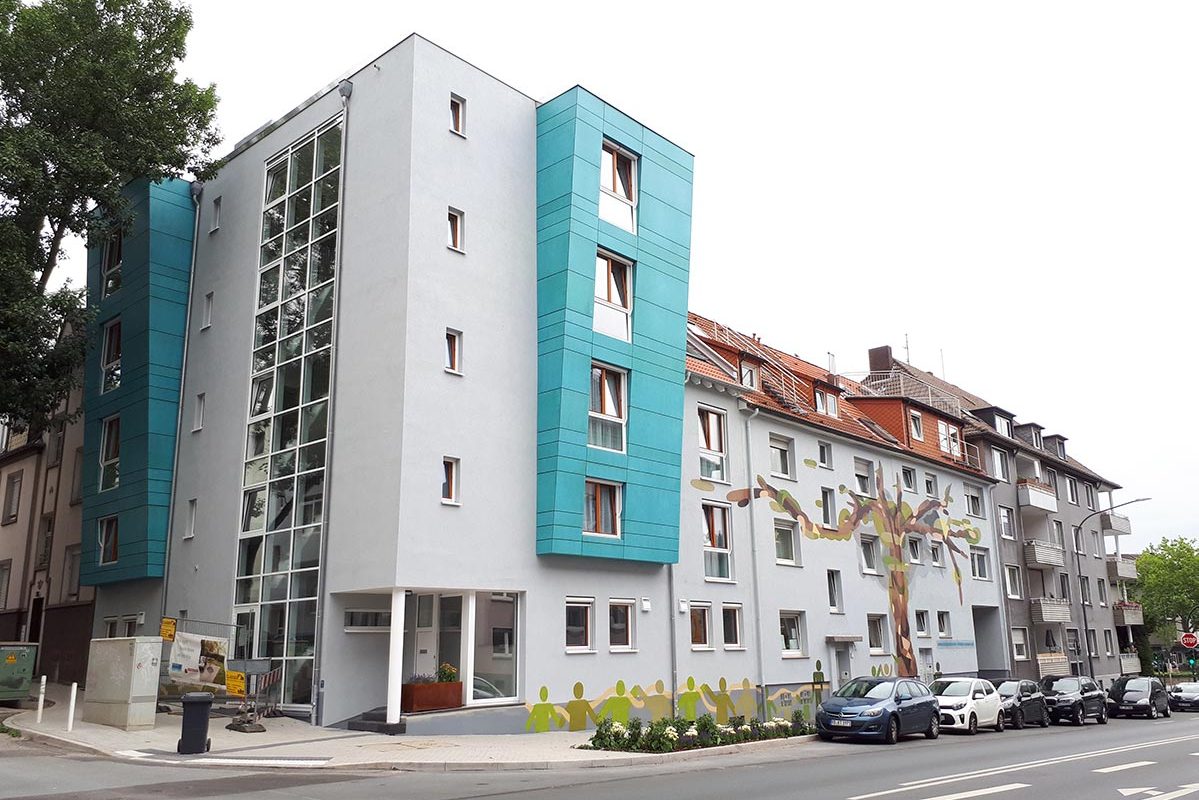 Information on Accommodation in Essen
Proton therapy is an outpatient therapy, which means that we do not have our own ward. That implies our patients from outside need accommodation. Below we have put together some suggestions in the vicinity.
Our Case Management team can give you further tips and help you with your reservation. You must discuss the reimbursement of costs with your health insurance company. If you have any further questions regarding travel, accommodation and other organizational matters, please contact our Case Management.
The Essen University Hospital and the West German Proton Therapy Centre in Essen (WPE) are located in the district of Essen-Holsterhausen. The following neighbourhoods are near Holsterhausen: Ruettenscheid, Margaretenhoehe, Fronhausen, the city center and the South End where you can find plenty of hotels.
You can also find plenty of information about Essen at the Tourism Center.
Here are a few Suggestions on Accommodation
The Guest House at the University Hospital Essen
Frau Claas Tel: +49 201 / 723-3429
Herrn Zeitzmann Tel: +49 201 / 723-2702
Essener Elterninitiative zur Unterstützung krebskranker Kinder e.V.
Elternhaus, Kaulbachstraße 8-10, 45147 Essen, Germany
Tel: +49 201 / 87 85 70
Should your child be treated by us, you can book a room for € 20 / night (max. 2 adults + 1 child under 18) at this 'House of Parents Initiative'.
Appartements "Appartement Schuir"
Schuirweg 85
45133 Essen, Germany
Tel.: +49 201 / 714991
Distance: 8 Kilometers
Sheraton Essen Hotel
Huyssenallee 55
45128 Essen, Germany
Tel: +49 201 / 1007 0
Fax: +49 201 / 1007 777
Distance: 4.4 Kilometers
Hotel an der Gruga
Eduard-Lucas-Str. 17
45134 Essen, Germany
Tel: + 49 201 / 841180
Distance: 1.5 Kilometers
The Case Management of the WPE will assist you with questions regarding travel, accommodations and other organisational matters. For information regarding a possible reimbursement by your health insurance company, please call +49 201 723 6600. The service center will be happy to help you.
Should you require different accommodations or need help in organising your arrival, our Case Management can also provide support.
Contact us
The case management of WPE will assist you with questions you may have.
---
---