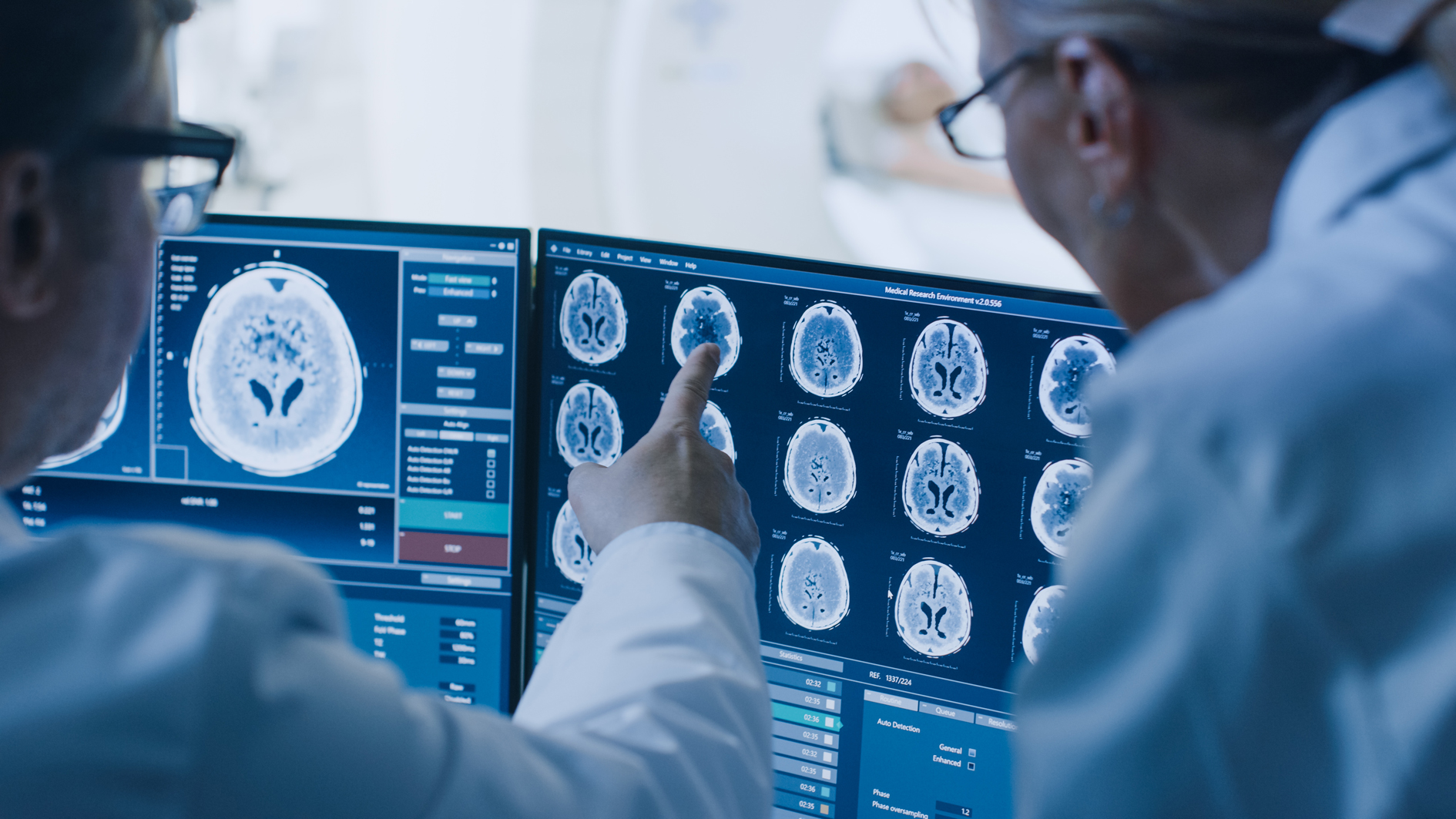 Cancers and Tumors Treated
At the WPE, we currently irradiate in particular non-pre-irradiated, static tumours in the head, spine and pelvic area (i.e. mainly primary brain tumours and sarcomas of the skull base, facial skull, spine and pelvis) (see list of indications). Also for tumours in children, proton therapy has a great advantage since it reduces stress on the immature, sensitive tissue. The treatment of children is therefore a focus of our work. Even younger children (< 5 years) who are confronted with the possibility of anaesthesia can benefit from proton therapy.
We do not yet treat mobile tumours such as those in the following areas: breast, lung, liver, stomach, intestine and pancreas.
With the technical and capacitive structure of our treatment rooms, the indication list is constantly being expanded. We check how effective the radiation is with the help of accompanying scientific studies. The application of proton therapy in the WPE will cover an even broader range of indications step-by-step.
Possible Medical Indications for Proton Therapy at the WPE:
Tumors in children (CNS, ENT, Spine, Pelvis)
Tumors in adults
Gliomas (Grade II and III)
Glioblastomas
Meningiomas
Craniopharyngiomas
Pituitary adonemas
Ependymomas, Medulloblastomas, st-PNET, Germinomas (also Craniospinal treatments)
Chordomas/Chondrosarcomas of the base of the skull
Chordomas/Chondrosarcomas of the spine/sacrum
Glomus tumors
Osteosarcomas and soft tissue sarcomas of the base of the skull, spine and pelvis
Nasopharyngeal cancer (as Boost or lymph drainage)
Carcinomas of the paranasal sinuses
Esthesioneuroblastomas
Salivary gland tumors and Adenoid cystic carcinomas
Prostate carcinomas (especially intermediate/high risk)
Progressed pelvic tumors with lymph drainage
Complex recurrent situation
Contact us
The case management of WPE will assist you with questions you may have.
---
---